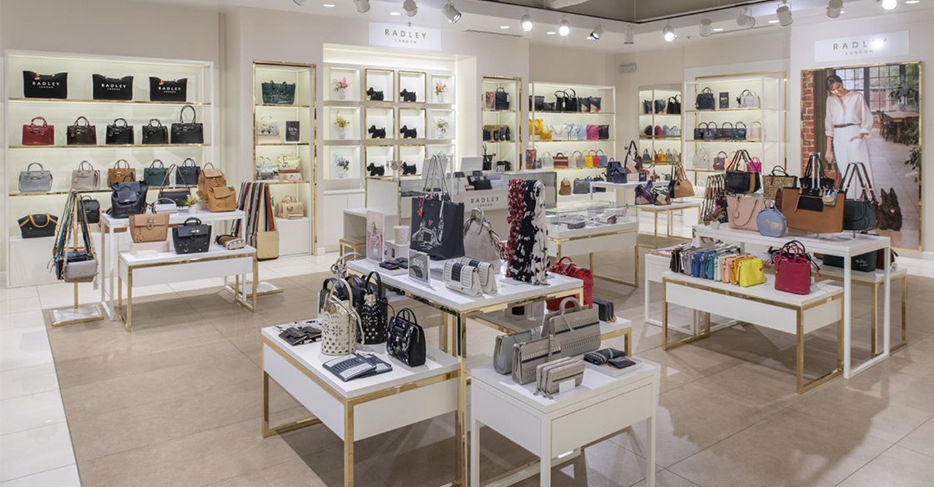 For the finest designer leather bags in Las Vegas, head to the Las Vegas North Premium Outlets to discover the newest collection of gorgeous Radley handbags. The Radley Las Vegas outlet store boasts a huge collection of the finest Radley handbags and accessories, making it the number one handbags outlet in Las Vegas. Designed with both style and practicality in mind, there's a Radley for every occasion. From leather satchels, to trendy backpacks to chic party clutch bags, every Radley is designed to be a timeless classic and become your "go to" accessory, no matter what your style. Located in theLas Vegas North Premium Outlets, the Radley York Outlet store is nestled amongst some of the world's most famous brands and designer names, ensuring a fantastic shopping experience for all.
Opening hours
Monday

11am - 7pm

Tuesday

11am - 7pm

Wednesday

11am - 7pm

Thursday

11am - 7pm

Friday

11am - 7pm

Saturday

11am - 7pm

Sunday

11am - 7pm
LAS VEGAS NORTH PREMIUM OUTLETS
555 S GRAND CENTRAL PKWY
LAS VEGAS
NV 89106
CAN'T MAKE IT IN PERSON? NO PROBLEM.
Book your virtual shopping appointment to shop the latest in-store arrivals. Free shipping nationwide over orders of $200.